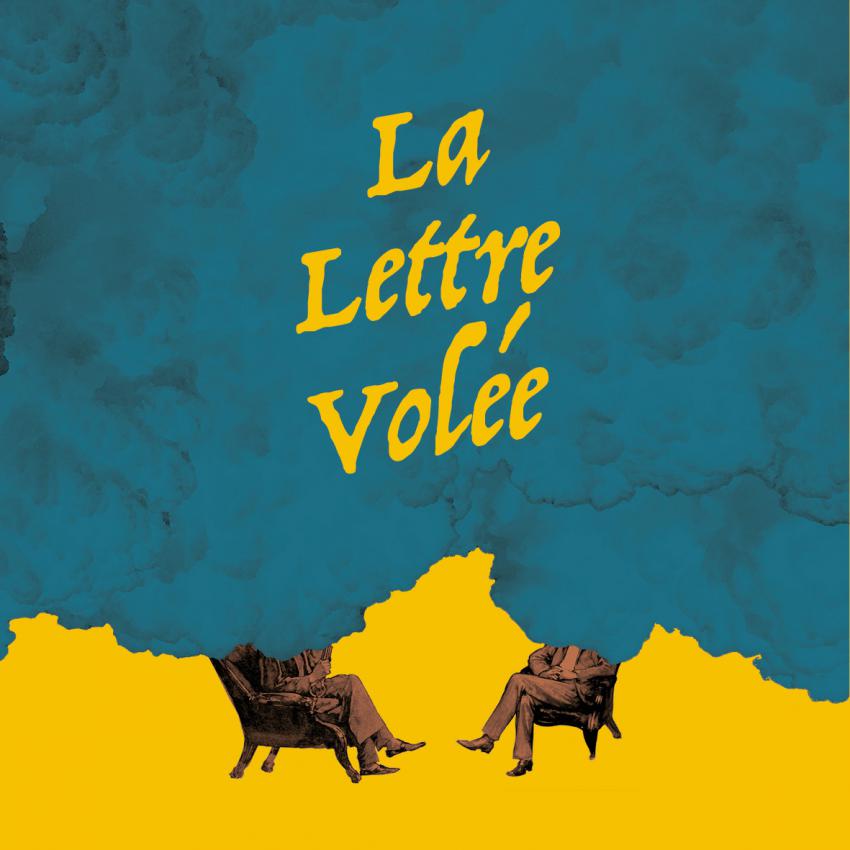 The Purloined Letter - La lettre volée

Videopera

The videopera, filmed and projected live, follows the absurd pursuit of those in search of the letter. The only way to escape the madness is to use reason to find out the secret of this extraordinary letter. But what is reasoning? And how to reason correctly? Do mathematicians reason correctly? Or poets? Or the mad?

 

Six singers, the Sturm und Klang ensemble, the musical director Thomas van Haeperen, the young videographer Helga Dejaegher, students from École Supérieure des Arts, Arts2  the composer Denis Bosse, staged by Frederic Dussenne, are transformed into mathematicians, poets and madmen in this Videopera. They, thus, drag the audience along with them in a vertiginous, dramatic and existential mise en abyme.

 
ARTISTIC DIRECTOR AND COMPOSER : Denis Bosse

 

LIBRETTISTS : Pascal Nottet and Denis Bosse

 

CONDUCTOR : Thomas Van Haeperen

 

PRODUCER: Frédéric Dussenne

 

ARTISTIC ADVISOR : Pierre Thomas

 

SINGERS: 

 
Nicolas Ziélinski (Counter-tenor— Dupin)
 
Sarah Defrise (Soprano — Le fou)
 
Xavier de Lignerolles (tenor — Le préfet de Police)
 
Kris Belligh (Bass-baritone — Le Ministre)
 
Anne Matic (Mezzo Soprano — Reine)
 
Thomas Van Caekenberghe (Baritone — Narrateur)
 

MUSICIANS

 
Ensemble Sturm und Klang
 
Maxime Stasyk (violon 1)
 
Loris Douyez (violon 2)
 
Dominica Eyckmans (alto)
 
Catherine Lebrun (violoncelle)
 
Natacha Save (contrebasse)
 
Justine Debeer (clarinette)
 
Amaury Geens (saxophones)
 
SzeFong Yeong (cor)
 
Jean-Louis Maton (percussions)
 
Olivier Douyez (accordéon)
 
Marion Lambert (piano)
 

VISUAL ARTS

 
ARTS² (under the supervision of Jean-François Octave)
 

SET AND VIDEO

 
Helga Dejaegher
 

ASSISTANT

 
Emmanuel Selva
 
COSTUMES 
 
Sara Signore
 

PRODUCTION

Quart de ton in coproduction with Ars Musica, Théâtre de la Balsamine, Sturm und Klang, Forum des compositeurs/ Festival Loop and ART2

Supported by the Fédération Wallonie Bruxelles, Conseil de la Musique Contemporaine.
Lieu
Email
reservation@balsamine.be
Address
avenue Félix Marchal, 1