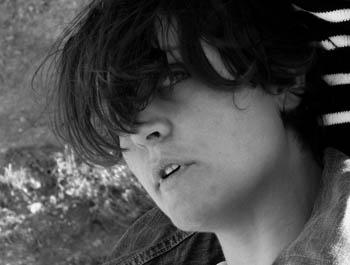 Graduated in classical guitar in the class of Maria-Nieves Mohino at IMEP (Namur),
Gaëlle Hyernaux began composition studies in 2005 at the Royal conservatory of Liège (Conservatoire Royal de Liège) with Michel Fourgon ( Gilles Gobert for mixed music) and since then collaborates regularly with the Centre Henri Pousseur.
She works with the composer Sarah Wéry in a composition duet; since 2011, their common works are signed Georges Elpenor.
Her various meetings brought her to work with Musiques Nouvelles, the Tana quartet, Nahandove,
the Orchestre Studio of Cergy-Pontoise, les Agrémens, CAV&MA, …
She was awarded the André Souris price in 2008 and the Henri Pousseur price in 2011.
Gaëlle is also a guitar teacher.