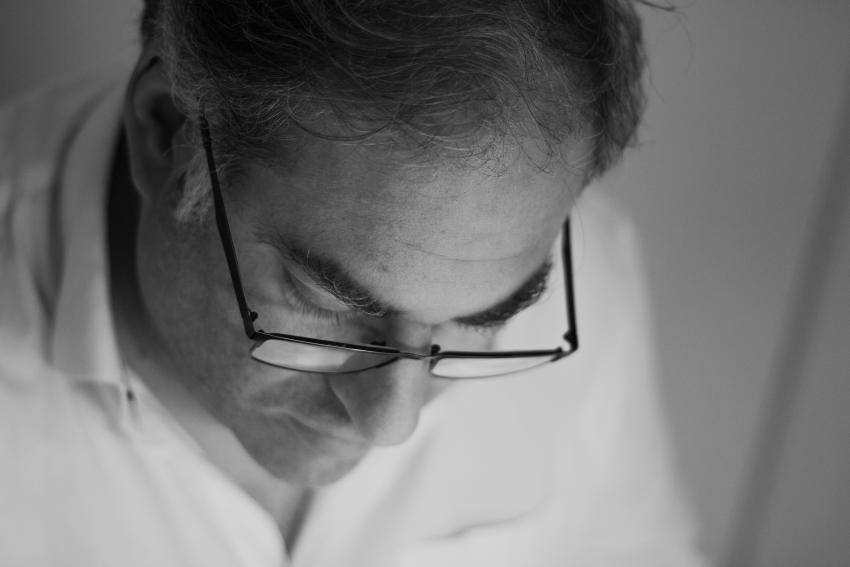 A willing iconoclast, David Achenberg is also a composer who is very sensitive to the dialogue between classicism and extreme modernity. 
The author of some thirty opuses, some of which have earned him international recognition (international forum of composers), he weaves a dense and expressive body of work that is renewed according to the projects and commissions. 
In close collaboration with audiovisual professionals, he has been developing, for several years, a rather original communication in the world of contemporary music. An explosive cocktail of excellence, creativity, new technologies and sometimes even humour, this communication generates beautiful encounters and resonates, quite naturally, with the vibrations of the Tana Quartet, the Kheops Ensemble, the Royal Opera of Wallonia and all the other sponsors and performers of his music.